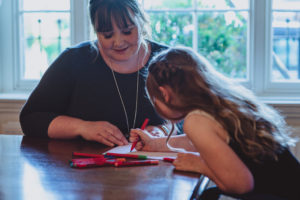 I specialise in child and adolescent psychiatry and offer comprehensive assessment, diagnosis and treatment.
I offer supportive follow-up using CBT techniques and DBT skills.  Following discussion with the young person and their parent (or carer) I will initiate, titrate and monitor medication as appropriate – providing prescriptions or as part of shared care if agreed with your GP.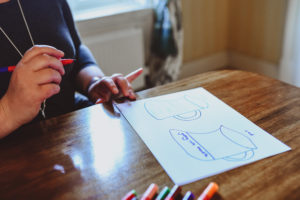 I see young people who are: (or whose parents / carers are concerned)
Worried about their mood – feeling sad, cross or irritable more often than usual or just "not their usual selves".

Feeling anxious (worried or frightened) generally or about specific things or suffering panic attacks.

Struggling with their feelings and managing these difficult emotions with strategies that are concerning, for example, by self harm.

Struggling at home, school or with their behaviour, emotions or friendships – not managing or achieving quite as well as they would expect.  Particularly when conditions such as ADHD (attention deficit hyperactivity disorder) or ASD (autism spectrum disorder) are suspected
Neurodevelopmental Assessments
For symptoms suggestive of ADHD or ASD, incorporate several elements.

Initial assessment

Detailed developmental and background history

 

Follow up and ongoing assessment (getting to know the young person more reliably as they feel more familiar in appointments)

Conners forms - for parents (or carers), teachers and the young person depending on their age.  (ADHD assessment)

QB check – a computerised test providing additional information for suspected ADHD.

Liaison with teachers and the school's SENCO, necessary for ASD assessment and required for ADHD assessment when the Conners results are inconclusive.

School observations – in complex cases, a visit to the school (with parent and teacher's permission) to observe the young person in a more natural environment – in structured and unstructured situations for example a lesson and break-time.

 

ADOS assessment – a specific, standardized assessment for ASD requiring 2 professionals from different disciplines.  This is not diagnostic as a standalone test but contributes to the diagnosis.

DISCO assessment – a very detailed structured interview with parents as part of the ASD assessment (rarely required).
Choice and Medication
Information sheets for mental health conditions, treatment and medications are available for families at www.choiceand medication.org/drsophiedavies
Referrals
I accept referrals from young people and their families directly, and from professionals working with the young person with the young person's consent (and their parents if under 16 years old).